SANDAEROCAR aero-aqua-terra 4D AI OmniCar (Model O), G$/US$9950 (G$95month-G$3/day) electric car module, Algae/CO2 carbon/graphene composite cube-sphere, Home-Office, 360 all direction drive, 2 fully reclining seats, screen entertainment/work screens, mini kitchen, mini bathroom, electromagnetic sphere-wheels, chassi-motor-wheels and/or propeller ground hovering skirts with all direction 360 degrees propulsion, mini-modular rack H2/O2/H2O battery/fuel cell, replaced in 1sec, refueled in 1 min, recharged in +1hour, aero/aqua add-on (Sandaerocopter/ Sandaeroship). 4D AI sonar/lidar/video self driving adds the dimension of TIME, looking at past+present data to extrapolate future defensive scenarios. OmniCar is an aero-street cube-sphere, 360 all direction car multicopter that can hop-fly over traffic jams and red stop signs. Model O is most revolutionary car in human history, in terms of lowest cost and highest performance ever, surpassing Ford Model T and Tesla Model S.

SANDAEROCAR AeroVan is a modular aquasolar flying car, unlimited range aero-aqua-terrestrial vehicle with Sandaerobat, mini water battery, H2/O2/H2O electrolyser/fuel cell (Graphene/carbon), propellers, solar panels, wind turbines, electromagnetic aqua-terrestrial sphere-wheels, zero weight/lighter-than-air and cargo/passenger cube-sphere modules. Batteries of rare or non-abundant elements have a short life by definition, despite the drop in price with mass production. They will be overcome by mass production of batteries with abundant elements such as Hydrogen, Oxygen, Carbon and Nitrogen. Aerovan is an aero-street van/truck/bus with passenger, cargo and buoyancy-multicopter modules, to drive-park-fly anywhere.

SANDAEROBAT consists of mini square fuel/electrolyser cells of hydrogen, oxygen, water (empty/full) that will be used in quantities that result in different energy capacities according to number purchased. OCEANIC MASS PRODUCTION OF HYDROGEN AND OXYGEN, using solar-wind-wave energy to produce sea water electrolysis hydrogen, compress liquefied at high depth, without using compression energy and packed in mini squares for safety, cost and portability. Graphene (or carbon/glass fiber and aluminized polymer composite) electrolyser/fuel cell H2O/H2/O2 mini square. Solar/wind/wave/thermal energy stored with less electrolysis energy by breaking heated salted deep ocean water into hydrogen/oxygen in mini-containers that are safer, cheaper, easier to distribute and replace/refill/recharge. Drinking water can be also produced condensing and mineralizing water vapor. Solar mirror energy can also be used for higher efficiency than solar cells to heat water.

WATER BATTERY Sandaerobat to Replace (seconds/retailers), Refill (minutes/stations), Recharge (hours/home-enterprise-nature) anywhere don't need dangerous, expensive, larger H2 stations/tanks, storing energy in mini module fuel cells of hydrogen with over 200 times more energy density than lithium-ion batteries and almost 3 times more than gasoline. Sandaerocar with electrolysis/fuel cell circle 2H2O+Energy=2H2+O2 can be produced in mini liquid form and macro gas form in the buoyancy envelope, feeding electric propellers, fed by electric wind turbines and solar film envelope. Faster option with external Replace/Refill of 2H2, O2 and 2H20. Adding internal temperature heater/cooler control devices may also increase/decrease buoyancy.

SOLASER, Sandaerolaser, supplies energy directly to aero-aqua-terrestrial fixed and/or moving vehicles/homes/enterprises.
BOTCAR, Sandaerobot, mobile human-like Avatar-Robot AI, self-drives/serves vehicle/passenger/cargo inside/outside.
LIFECAR, Sandaerolife, Omnicar/Aerovan, ambulance/clinic, Individual Universal Immunotherapy Machine, Permanent Life Module.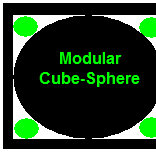 AEROVAN
SANDAEROCAR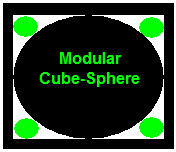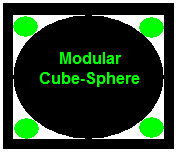 Omni Terrestrial
Car Module Electromagnetic
Sphere-Wheels, Motor-Wheels and/or propeller ground hovering skirts with 360 all direction propulsion
AERO
BUOANCY
SOLAR WIND ENERGY
MODULES
AQUA
TERRESTRIAL
CARGO
PASSENGER
MODULES
SANDAEROBAT


Sandaerobat
O2
2H2
2H2O
Mini Water/Liquid Battery
Water to/from Hydrogen/Oxygen
Mini-Squares Rack
Mass Produced
Solar-wind-wave Energy
Ocean Depth Compressed H2
Mass Retail
Recharge Anywhere
Replace Under 30 Seconds
Refill in Specialized Stations
WATER BATTERY
Replace, Refill or Recharge

Macro Vapor/Gas
Battery
O2
2H2
2H2O















Sandaeroblock detach terrestrial electric Omni car

Sandaerocopter detach aero propeller multicopter
Sandaeroship detach aero buoyant aeroship
H2/O2/H2O

Many
Module
configurations

same/separate
envelope
under 20kg
under 400m altitute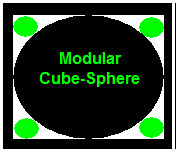 chassi-motor-wheels
with all direction
360 degrees
propulsion