SANDAERONET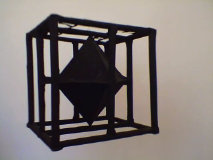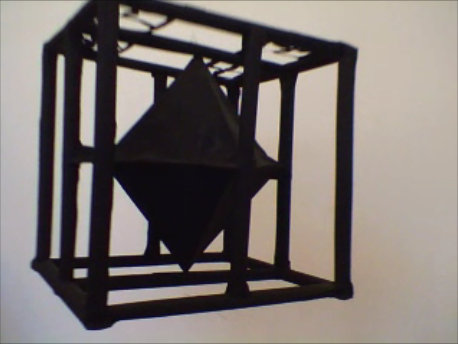 Cube-Diamond
Bio-Solar-Wind Energy.
PROPELLERS
TURBINES
ALGAE
BIOFUEL
BATTERIES AND
GENERATORS
10 to 100 meters cube side

AIR/GAS/VACUUM
PUMP

ALGAE BIOFUEL
DIRECT PRODUCTION


SOLAR-LASER
DISH PANEL
MIRROR/LENS
Blacknet energy cube can be floated and anchored above any real estate or ground energy unit. Anchor energy/communication copper/fiber optic cables can be extended above rain clouds and/or into a wind current.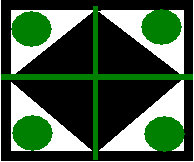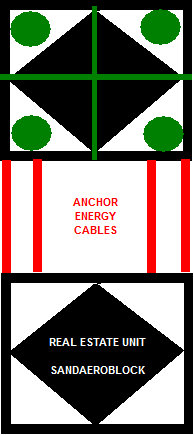 WATER
STORAGE
UNIT
Water storage units are transported at low cost from a natural source or produced by distillation.

Solar/wind/bio energy unit boils polluted or salty water.

Pressurized vapor drives a thermal energy generator.

Vapor is condensed to pure water and remineralized to be also drinkable.

Energy/propulsion solar-laser mirror dishes, panels and fresnel lenses.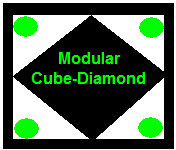 Cube-Diamond and/or Cube-Sphere configuration with all corner turbines and 100 to 450 Celsius pressurized halogen lamp hot air (additional lift capacity: steam: 100% to 0%; helium:150% to 65%; hydrogen:275% to 80%; cube-sphere:+300%; cube:+600%).
Configuration with all full side turbines centered in the cube with diamond or sphere internal buoyant envelope.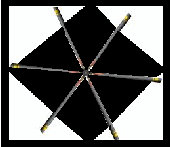 HOT/COLD GAS
(air, hydrogen, helium
or any gas)
TEMPERATURE CONTROL
(halogen lamps
gas tubes and
electric wires)