Garden/Forest, re-garden/re-forest with natural and/or artificial trees/plants on low cost lands, deserts, mountains, oceans, lakes, rivers while still social-economically using it for underground eco-construction-mining of real estate residential-commercial, storage, transportation, units under-ground and in/above forest. CO2 converted with light/laser and water to hydrocarbon bio-fuel, carbon graphene and/or Oxygen.
Sandaerotree 1 (E-tree), Energy-tree, Aero Solar Electric Tree, to be added to natural trees, consists of a visually attractive super tree shaped, mini solar panel/film leafs, air filtering/compressing/condensing trunks, decorated with real and artificial plants/flowers, producing energy, liquid N2/O2/CO2/H2O, residual recycled pollutants, stored in trunk, with energy, water and oxygen outlets at the trunk base. Aeroponic Natural Trees/Gardens (sprayed roots) and Artificial AeroTree (energy, compress gases) can create forests/parks to convert/compress air and solar/wind energy into liquid drinking water, hydrogen, nitrogen, oxygen, carbon dioxide, cellulose, for industrial use, as Graphene: 2CO2 + 2H2 + heat energy + metal plate = 2H2O (water) + 2C(Graphene) + O2 (oxygen). Sandaerotree can store solar/wind energy as compressed air/gas, recycle gases/liquids/pollutants, produce energy, water, hydrogen, nitrogen, oxygen. Liquid air/gas generators and H2/O2 fuel cells can convert back the energy.
Sandaerotree 2 (H-tree), Home-Tree, modular cube-sphere structure can also be used as home-office.
Sandaerotree 3 (M-tree), Motor-Tree, Hybrid-Flex Conversion Modular Kit, for zero emission combustion motors:
exhaust/air compressor, motor turbo compressor, recycle/battery liquid air tank, electric motor, flex fuel combustion/air generator, 4 wheel drive, electric to 60km/h then cruise combustion.
Sandaerotree 4 (G-tree), Generator-Tree, conversion modular kit for zero emission combustion energy generators:
exhaust/air compressor, recycle/battery liquid air tank and flex fuel combustion/air generator.
Sandaerotree 5 (R-tree), Real-Tree, natural mobile trees mounted on top of Sandaeroblock/Sandaerofarm, with roots aeroponic/hydroponic fed from inside, placed on land, water or air, anchored to ground (building rooftops/veranda/open green towers) or floating (aeroship/aerocity).
SandaeroTree can recycle CO2 under 1Km. SandaeroPipe and/or Sandaeroship can transfer CO2 from 1-10km (Troposphere) to Stratosphere (20-50km) or Mesosphere (50-90 km), changing/regulating it from being a heat insulator keeping heat in to a cooling insulator keeping heat out.


SANDAEROTREE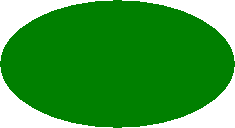 N2
H2O
CO2
O2
OTHERS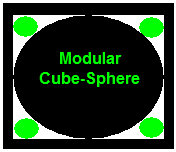 H-TREE

HOME-TREE

HOME-OFFICES
E-TREE
ENERGY-TREE
CARBON
FACTORIES
2CO2 + 2H2 + heat energy + metal plate = 2H2O (water) + 2C(Graphene) + O2 (oxygen)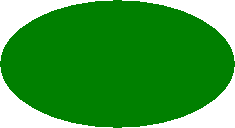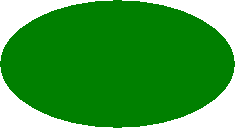 M-TREE
MOTOR-TREE

G-TREE
GENERATOR-TREE
exhaust/air compressor
recycle/battery
liquid air tank
FlexFuel
combustion
motor/generator
R-TREE
Real Mobile
Aero-Aqua-Terra
Tree