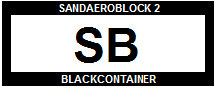 SANDAEROLIFE
Sandaerolife (Life Eagle) is a Sandaeroship Aero Ambulance carrying Sandaerocopters and Permanent Life Modules to rescue and preserve Human Lives permanently.

Sandaeroship is a multicopter-rocket-airship that can take-off/land anywhere on Earth under 2 hours, carrying Sandaerocopters/Permanent Life Modules, crew and patients.

Sandaerocopter is a multicopter carrying a Permanent Life Module, capable of landing/maneuvering in smaller spaces.

Permanent Life Module preserves, regresses and progresses Systemic, Cellular, Atomic, Genetic and Informatic Lives, being able to move on land wheels and aqua buoys with/without the Sandaerocopters.

Sandaeroblock
SANDAEROLIFE CONFIGURATIONS
Sandaeroship + Sandaerocopter + Sandaeroblock + Permanent Life Module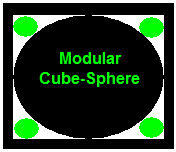 Sandaeroship
Sandaerolife
Sandaerocopter
PLM
Sandaeroblock