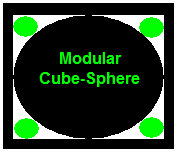 Sandaquaships are aquatic ships made of electronic magnetic/vacuum/latch connection pile-up of carbon modules with all side slide doors. Sandaquaships combine Sandaeroblocks 1/2/3, Sandaeroships and Sandaeronets. Crew on mobile crane/transport/command Sandaerohips cabled to Sandaeroblocks when not in transport/crane use to provide extra energy and propulsion from the air to ship. They are fully energy autonomous, running on bio-solar-wind energy produced on site (electric motor powered by generator powered by solar panels/film, wind turbines, methane produced by waste biodigestor and biodiesel produced by algae tanks). Assembled directly with modular coupling.
Sandaquaerosubship is a hybrid aqua-aero-terra vehicle using aquasolar electrolysis for H2/H2O ballast/buoyancy.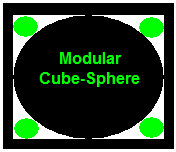 Sandaquaships 2-3 use Sandaeroblock 3 triangular base keel units placed in water, partially filled with water (later water pumped out and air pumped in and sealed); than Sandaeroblock 2 rectangular units piled up, using Sandaeroship crane, with electronic magnetic/vacuum/latches clicked in; external front/back/center panoramic elevator and stairway added; back module units containing electric propellers added. All individually floatable air/aqua sealed slide door carbon modules can be assembled, disassembled, expanded or reduced in minutes or hours.